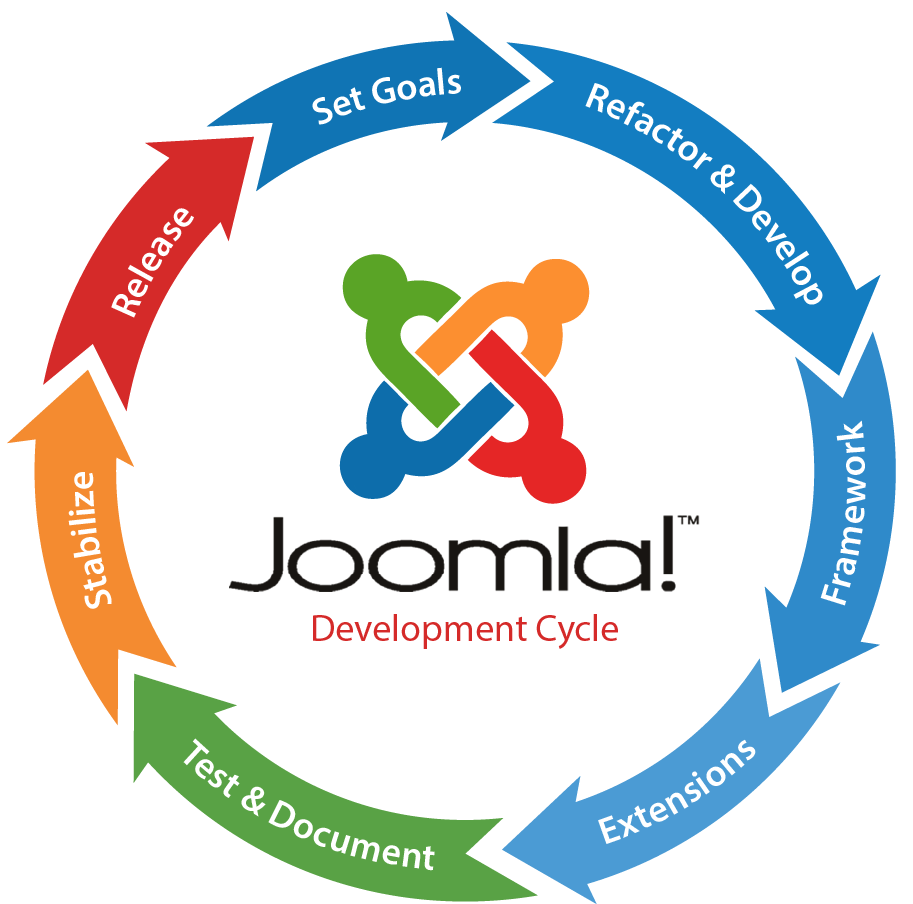 Custom made Joomla development is the process in which Joomla is used to create a dynamic website. Websites created with the help of Joomla are very effective and efficient. Website that is developed with the help of Joomla is much ahead of its time.
In the current situation for both small and medium sized business, Joomla has proved to be the best tool that helps you in placing the right content at the right place on your website. Apart from that your website is also maintained and updated at regular intervals.
Mainly, the services that you get with Joomla customizations are that you can amalgamate different themes, templates and many more features directly to your website and you will also have the power to control your own website. Joomla customization services are a very important feature of Joomla development and has re defined the way of creating and developing websites. 
We at Digital Growth India,  will create and develop your website depending on the kind of services and products you deal with. If you are planning to hire a Joomla developer, you must be assured of getting the best open source website development services, which are unparalleled and provide your website state of the art functionalities. These advanced features will help you in utilizing your business goals and making a difference in the market and give a tough competition to your competitors.
Joomla is one of the best open source content management (CMS) platforms. Joomla developer can easily create complicated websites. Our organization works with the most trusted and experienced team.
Joomla is most widely used for developing news portals, corporate websites, social networking websites and online forums.
Our team excels at custom website development, portal development, web application development, Joomla theme design and custom Joomla plugin, extension and component development.
Benefits of Using Joomla CMS
Publishing Blogs on Joomla is as Easy as ABC
If you fear you require extensive knowledge of CSS, PHP or HTML to use Joomla to create websites, then you couldn't be more wrong. It's pretty easy to use once you get the hang of it, and the only thing you need to know about uploading a blog is to simply copy paste the content and hitting on the "publish" button. Yes, that's pretty much it. Read this article on How to set up a blog in Joomla! to gain a better perspective.
Open Source Infrastructure
Did you know that open source software powers most of the internet? And the king of open source web scripting language is PHP. In fact, such is its popularity that even biggies like Citibank and Harvard University prefer using PHP.
The language was used to create Joomla too, with MySQL being its go-to for data storage. This combination has made it that much easier for developers across the globe to create extensions for Joomla, as well as supporting the CMS itself

.
Flexibility
With over 8000 Joomla extensions, you there's just no limit to how functional and interactive you can make your website. For those wanting to add social media widgets onto their website to integrate social networking, you have an extension for that! If you want to focus on consumer feedback and need to create several customizable forms, don't worry – Joomla extensions have got your back!
These extensions are divided into 33 different categories, including communication, editing, marketing, social, languages, site management, and living. Every extension is clearly labeled and is given a rating out of 5 stars to indicate exactly how useful (or how useless) it is for users. Review categories include functionality, support, ease of use and documentation. Exhaustive, right? But it's one of the best benefits of this platform.
Content Management is a Piece of Cake
The primary function of Joomla is content management. This means that unlike in other CMSes, in Joomla, you can easily manage users with various permission levels easily and without having to switch tabs. Second, creating a new website in a specific hierarchical order is extremely easy. What this means is that you can create and access your website in a streamlined, like this chart – website>blog section>articles on SEO> 2015>What are the benefits of SEO?
Want to know more pros of selecting Joomla CMS? As is always the case, you do not require any coding experience to create your websites in an orderly fashion, and that's because Joomla was built to do that in the first place. You also get complete control of all the elements of your website via your administrative panel.
E-commerce Becomes Easy with Joomla
If you're an e-commerce company that's still contemplating about which CMS to opt for, well, you needn't contemplate anymore. Joomla is an e-commerce friendly CMS that offers many components created specifically for e-com.
For example, you can easily manage your products and their content without having to switch over tabs to do your job. Then there are 3rd party components that run inside the Joomla like Virtuemart. It gives you several options like PayPal and Google Checkout, shipping, product management, and payment gateways.
The topside is that it's very simple to use, much like Joomla's other e-commerce solution – RokQuickCart. These components are ideally suited to a company that has a business presence online and would like to add a shopping cart system to their existing Joomla!
And as is always the case, Joomla CMS means you get your own set of awesome e-commerce extensions.
A Strong User Community
Did you know that Joomla has a community of over 200 000 users? What this means that each and every single one of those people has used this CMS and can help you out with any problem that you're facing. How?
Because anything you're facing right now has already been faced (and solved) by them! Every single person there can be considered a tester, and the Joomla community is unusually active. Loopholes, updates, security concerns, software bugs – everything is detected very quickly and uploaded on its forum.
In fact, the community has a high number of web developers, whose presences ensures that Joomla security updates are received as soon as possible. You can also make use of the Joomla Documentation to get access to a wealth of online resources for additional help and support.
Built-in Basic SEO Functionality
Joomla is SEO friendly, and one of the main advantages is that Search Engine Friendly URLs are built in it. Initially, all that you had to do was to enable them in order for them to get you better SEO rankings. However, this option is on by default since Joomla 1.6.
You also have the freedom to choose your own meta keywords and meta description of your web pages, which again improves your SEO. The bottom line is that Joomla allows you to do basic SEO yourself. And if you want, you can make your website more SEO friendly by simply following these 11 steps.
If that's not enough for you, then instead of paying money to hire an agency to do SEO for you, you can make the most of all that Joomla has to offer in terms of SEO functionality is to simply download the best SEO plugins the CMS has to offer
High in Security
Joomla is highly secure. The high-security feature persists only up the time of installing after downloading. Thereafter, the security is somewhat threatened if you do not routinely install the latest security updates or utilize unreliable third-party extensions.
Numerous Extensions
Joomla has 8,000+ extensions to choose from. From including social media channels on your website to get buyers' feedback, you will never see a shortage of extensions. The extensions are grouped in 33 different categories, including communication, marketing, social media management, languages, editing, among others. Each extension is labeled and is rated out of five stars to show precisely how valuable it is for clients.
Abundant Templates
Joomla has abundant templates for almost everything. Be it developing a user-friendly website or a corporate portal, there are templates for all kinds of usages. However, one important thing to bear in mind is that the templates are version-specific. And that means a Joomla 1.5 template will not work in a Joomla 2.5 website

.